Leading lines are a powerful composition tool that photographers can use to guide the viewer's eye through an image and towards the main subject. Still haven't shot this week's challenge? Here are three tips for using leading lines in your photographs:
Look for lines that lead towards the main subject. Leading lines should start from the edges of the frame and lead the eye towards the main subject, creating a sense of movement and direction.
Use lines of different lengths and thicknesses. Long, straight lines can create a sense of depth and distance, while shorter, curved lines can lead the eye around the frame in a more dynamic way. Varying the thickness of the lines can also add interest to the composition.
Experiment with different types of lines. Leading lines can be created using a wide range of subjects, including roads, fences, rivers, and even shadows. Experiment with different types of lines to see which works best for your subject and composition.
I've gone out twice this week with mixed results trying to challenge myself within this composition and I've found a few things that work for me that you can apply from the tips above. It's important to note that leading lines are different from paths. A path is a type of leading line that specifically leads the viewer through the image, while leading lines can lead the viewer's eye towards any part of the frame, specifically to your subject. By using leading lines effectively, you can create dynamic, eye-catching compositions that draw the viewer in and guide their gaze around the image. This has been the biggest lesson for me, trying to find the subject at the end of the lines. Sometimes you have to make that subject, or wait for one to present itself.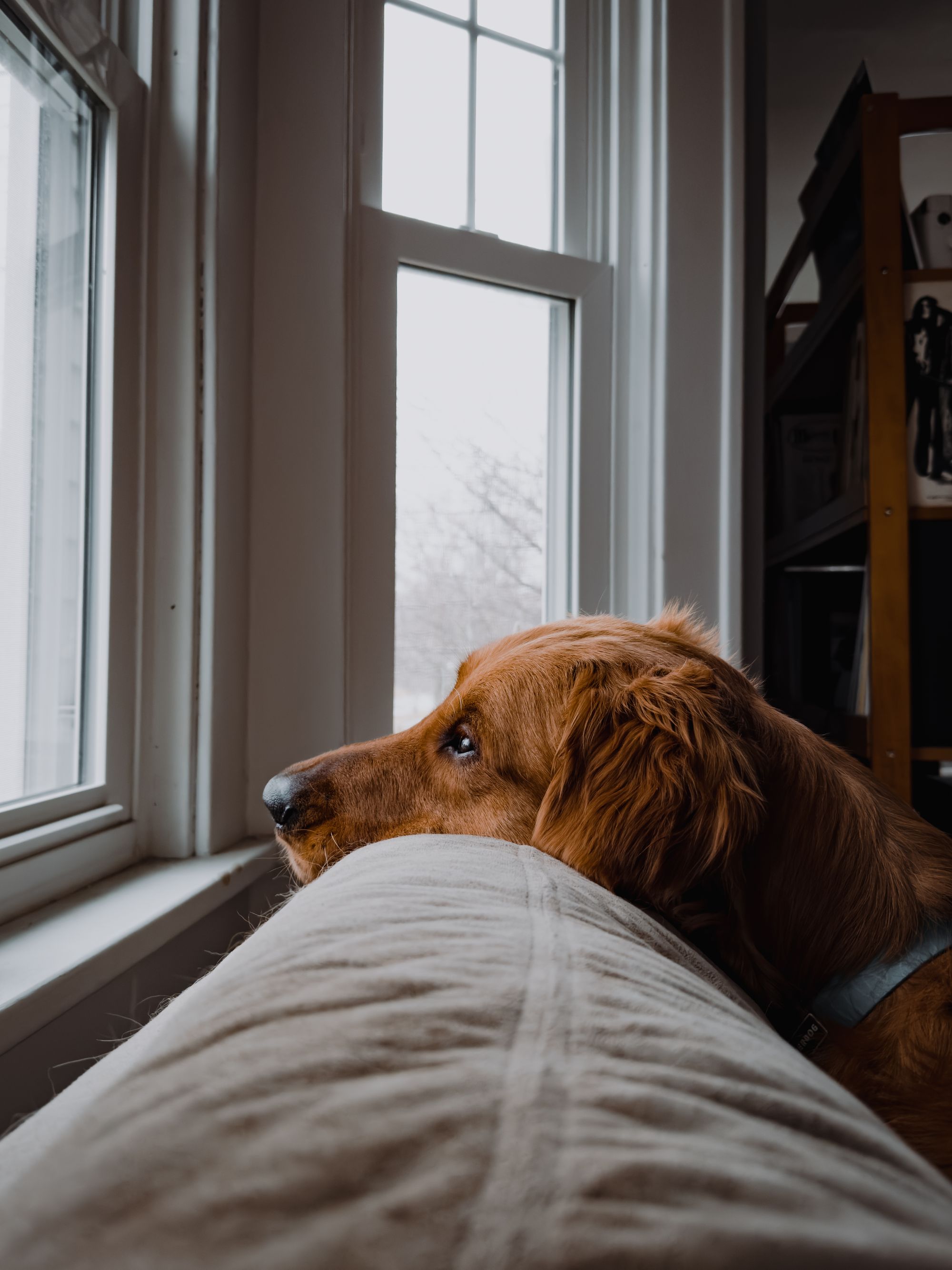 One of my surprises this week was a capture I made just sitting on my couch with my dog. The back of the couch lead right to his head as he stared longingly out the window, wanting to play outside on a rainy day. It was the perfect situation for this week's challenge that had presented itself in every day life. Remember, you don't need to capture images with a specific camera, just the one you have on you.
Go on and enjoy the remaining 2-days of this week's challenge. Good luck and have fun!
Related: 52-week Photography Challenge